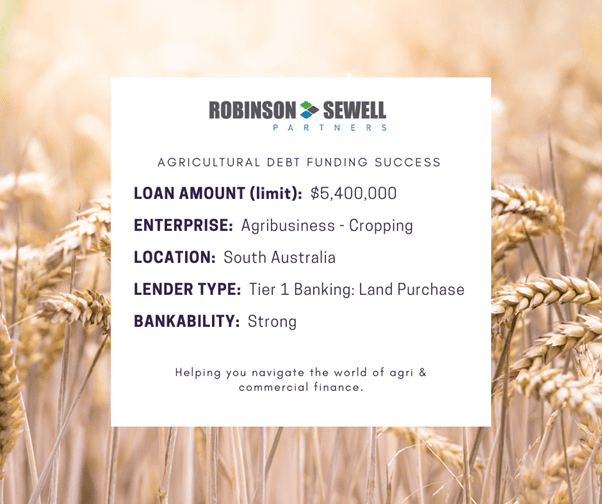 17 Feb

RSP Funding Success Case Study 2 February 2021

CLIENT POSITION

A generational farming family had the opportunity to purchase land.  It was a considerable increase in debt for them, so they were wanting to ensure that they had the right structures in place at the most competitive interest rate.

RSP SOLUTION

Tender to Tier 1 lenders for refinance of existing debt and increase for purchase of land.
Current Interest Rate: 7%
Highest Interest Rate on increased debt (variable): 27%
Lowest Interest Rate on increased debt (variable): 94%
Savings: $41,040 p.a.
Year 1 Return on Investment 820%
Ongoing support from Robinson Sewell Partners